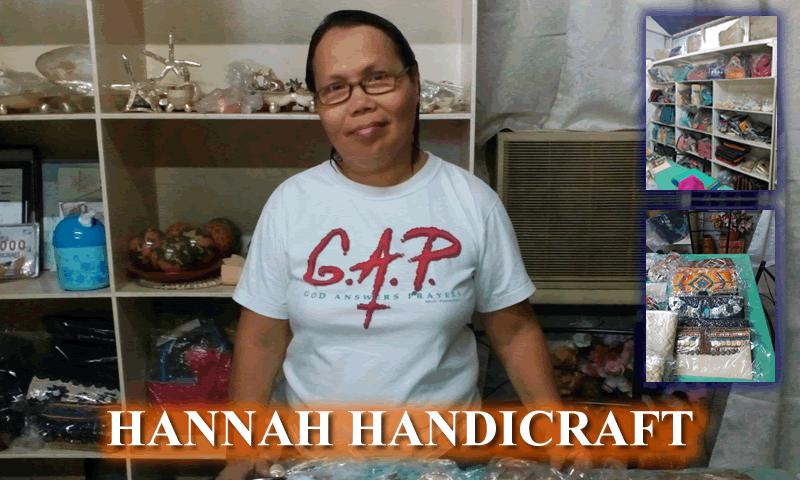 Hannah's Handicrafts
8 Years ago, Cristina Anggana was just an employee for a handicraft manufacturer in the booming town of Minglanilla, Cebu. Her sister, then a fashion accessories designer, encouraged her to take a big leap of faith and venture into her own handicraft business. She decided to develop her own line of bags, home decors and accessories made from local natural fibers. Her husband managed manufacturing while Cristina focused on marketing and finance. After a few bumps on the road, Cristina's products, now being sold under the name "Hannah's Handicrafts" began to export to the United Kingdom and Malaysia thru the help of her sister who was also an exporter. The 51 year old Cristina also made her products locally available in the tourist island of Boracay and Bohol.
 The Hannah's Handicrafts founded last 2005 and they employed 20 workers.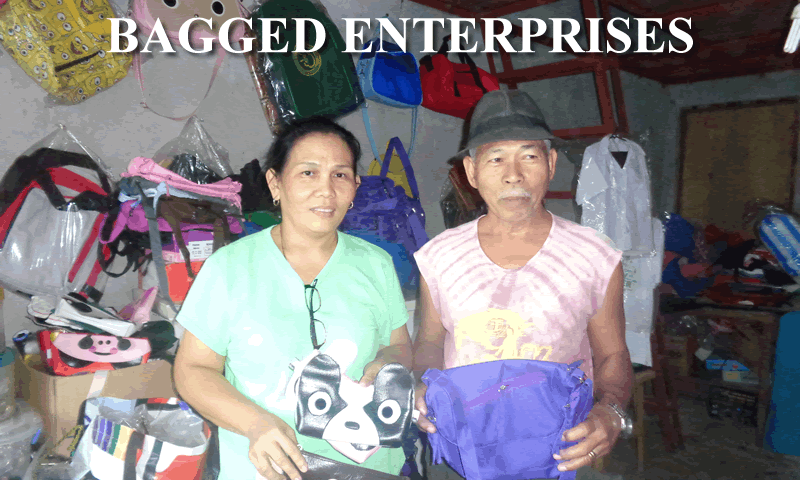 Bagged Enterprise
"Bagged Enterprise" was founded by Serno Recato in 2006, but was registered as official business in 2012. He is assisted by his wife Estela in managing their employees, and her daughter Jenelyn in marketing and design. They specialize in making bags of different designs and quality, and offers free consultation for clients. They are sub-contractors of different brands known in public, but for 2016, they are starting to have their own brand.
Social Impact
Bagged Enterprise provides job in the rural are in Baras, Rizal

They hired the out of school youth

They provide training for their workers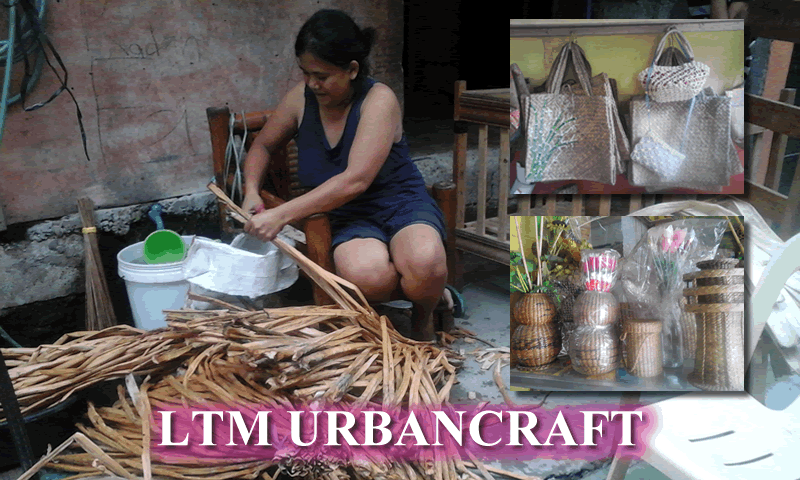 LTM Urban Crafts
Water Hyacinth or Water lily can be found in rivers that are fast growing plant covering the entire river. It is considered as harm and pest for the water because it blocks the air and sunlight for the fishes, and also causes flooding in the city. With a creative mind she has, Mrs. Leona Fe Edelloran of Pasig City, then decided to have a livelihood program in relation to water lily in 2006. Around 40 families are provided with jobs because they do harvesting, drying, and peeling its parts then sells it to Fe, where she uses as main raw materials in making different type of bags and home decorations. These family also makes Fe's product.
Social Impact
Help the environment reduce water pollution

Gives jobs to the community

Waste Management

Create additional income

Regalos Exim Inc.
"Regalos Exim Inc." is owned and managed by Ma. Corina Sucalit, a business based in Mandaue City, in the province of Cebu. It is duly registered under the Securities of Exchange and Commission in June 2007. They are engaged in manufacturing Home and Animal Decour using indigenous materials and export these products in United States of America, some parts of Europe, and in Canada. They currently employ 23 regular workers, and additional 200 sub-contractors.


Social Impact:
Regalos create training for the provincial barangay

They give scholarship to workers children that excel in their academic studies

The regalos gives job to the community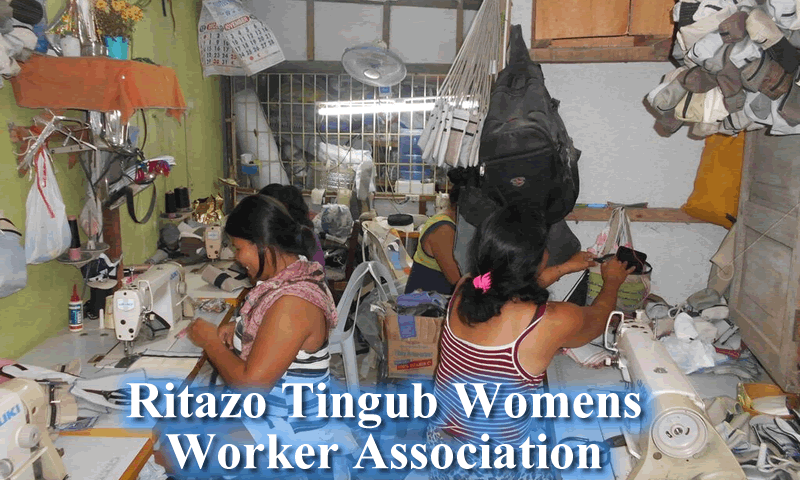 "Ritazo Tingub Womens Worker Association"
A woman association based in Mandaue City, Cebu found by Mirope Aballe. hey are manufacturing bags and coin purse made-out of waste rags and textile. The association generate 17 direct workers, all women. Social Impact:   Jobs – all employees are women, with senior citizens.
Environment – upcycle textile.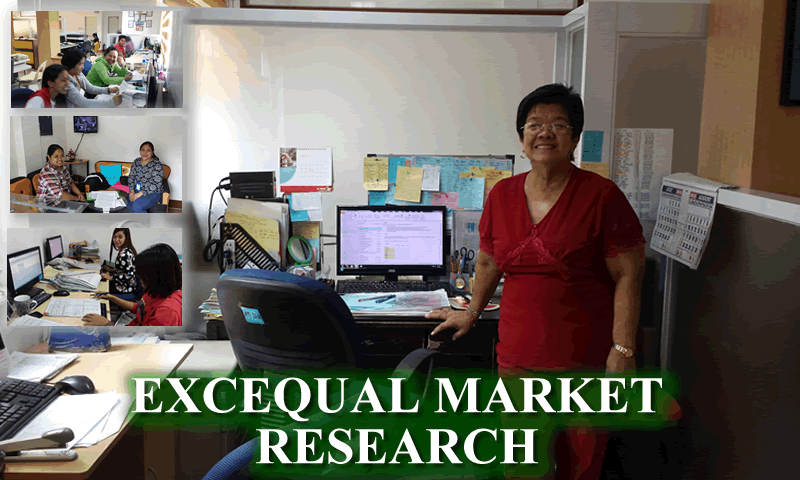 Excequal Inc
The business is based on Quezon City and operated by Ceclile Uy for 5 years. The company is a market research supplier and a manpower services.  The company generated 55 direct job.
Social Impact:  Jobs – employs school drop-outs, housewives, and senior citizens.  All are provided with piece rate salary, bonus, and social security contribution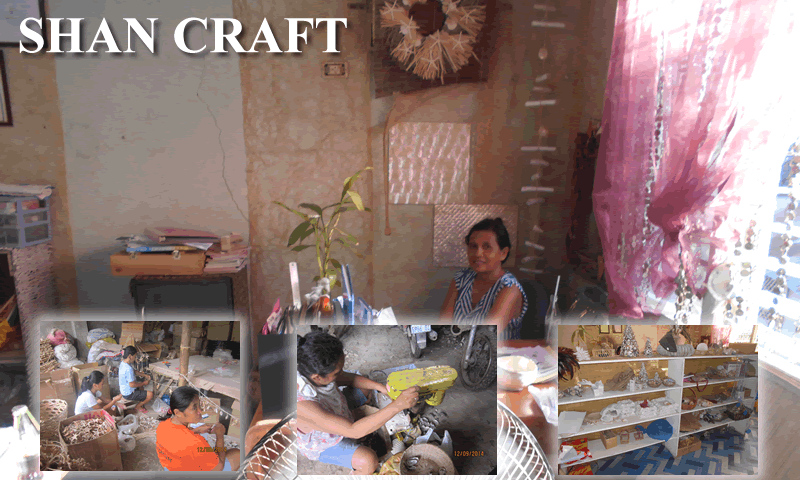 Shancraft
The business is based in mandaue city, Cebu  founded by Cristina Mantilla. The business is engaged in handicrafts and manufacturing sea shell crafts, using seeds, stones, glass beads, and other local indegenous materials. The company generated 26 workers
Social Impact: They hire 14 male worker and 12 female worker that provided statutory benifit together with fair salary.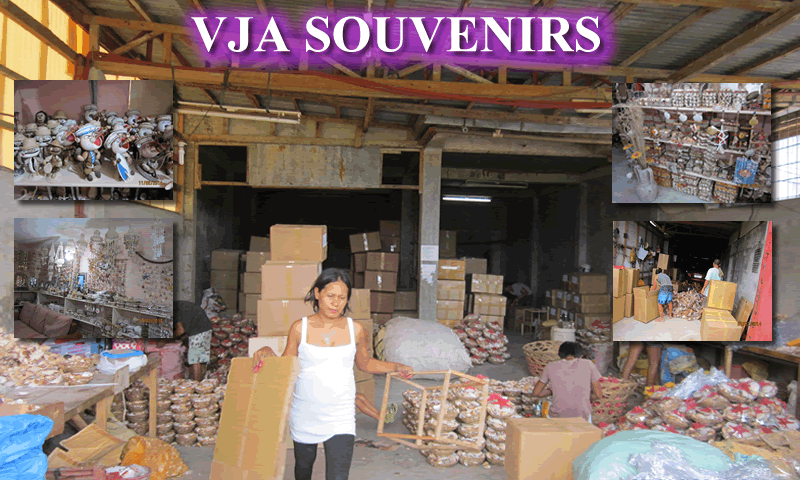 VJA Souvenirs
The business started in 2005 the business is located at Cebu. The business is engaged in shell crafting business. They went into sub-contracting with local exporters for years. The enterprise generates 23 employees consisting of 10 males and 13 females.
Social Impact: Generates Jobs which all recieve a minimum wages, SSS, Philhealth, 13th month pay, and chirstmas bonuses.
She also donates sack of rice to the victim of typhoon Yolanda.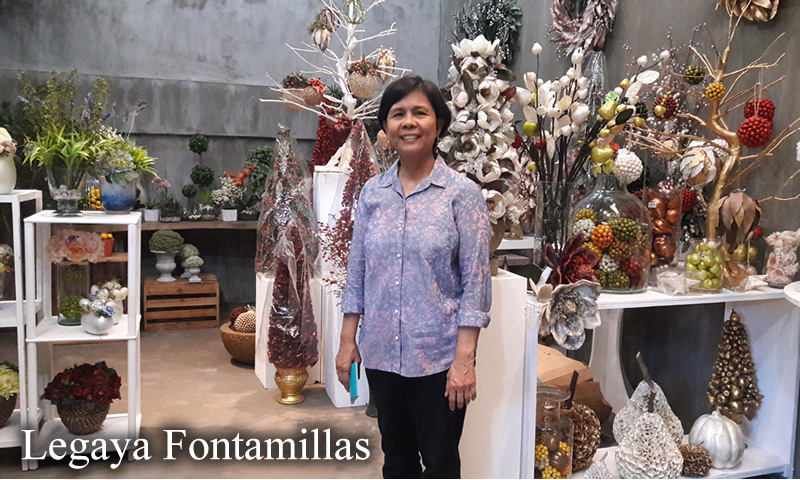 Legaya Fontamillas
resides in Antipolo City, Rizal. She graduated Accounting course but did not pursue her profession. Instead, she established a business engaged in manufacturing artificial flowers and handicrafts for house and offices. She also offers her local and international clients design services, which makes often for her to travel outside the country to cater her foreign clients.
"Buyak Industries" officially started in 1993 and has been opering for 23 years at present. Duly registered under Department of Trade and Industries (DTI).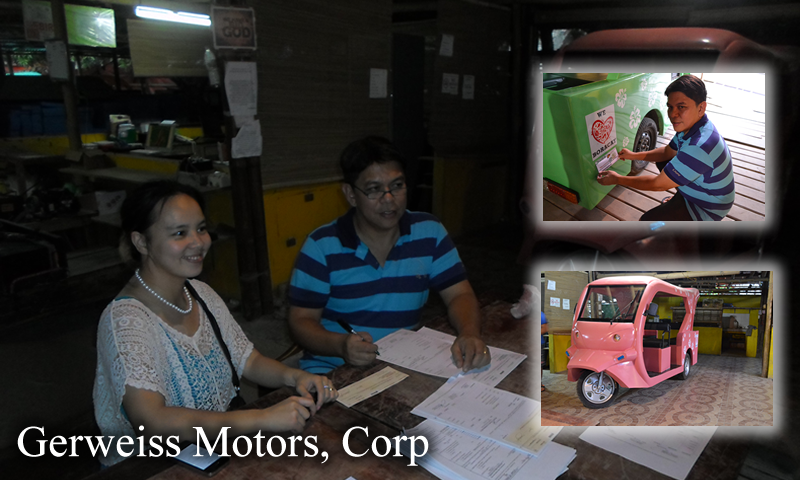 "Gerweiss Motors, Corporation"
" is a duly registered corporation under Securities and Exchange Commission (SEC) on March 15, 2011. It is located in the island of Boracay and in the rural area of Malay, Aklan. It is a family owned business, founded and managed by Sean Gerard Villoria, married to Edelweiss. The name 'Gerweiss' is a combination of the couple's names. The business is engaged in customizing, manufacturing, designing, and selling of electric vehicle or also called as 'e-trikes'. The movie 'An Inconvenient Truth' touched the heart of Gerard and Edelweiss, where their idea came out to create something that would help the environment. In November 2008.

"Albanus Kiio"
Albanus Kiio Mwangangi lives in Masonga, Tisya Village. He has five children and also lives with his ageing mother who is also sick. The old mother needs more care and special attention especially at night. He and his wife have to depend on kerosene lamps as they wake up at night to attend the mother. It is costly as they may need to leave the lamp in the mother's room on throughout the night hence consuming a lot of kerosene per night.
Acquiring the solar home system allows the family to attend his sick mother at night as well as have a sustainable source of light in the house. This also ensures a good relationship between the mother and other family members taking care of her. Albanus also saves the money he used to buy kerosene.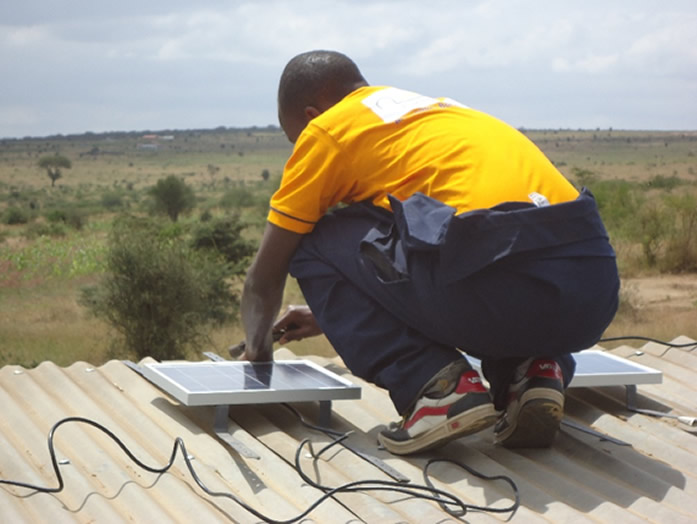 "Daniel Leperes"
Daniel Leperes lives in Mutaru Village. He has four children and all of them are in day school. He had to spend two hundred every week on bodaboda [motorbike] transport to take him to nearby town to buy kerosene. His children use a lantern to do their homework every evening. They have been complaining of eye problem because of the soot produced by the lantern.His wife who uses also a lantern while milking his cows every morning and evening, also complain so much on poor lighting and difficulties of using kerosene lamp on windy and rainy days.His watchman also uses a hand held torch during the night to watch over their flock from wild animals and also thieves.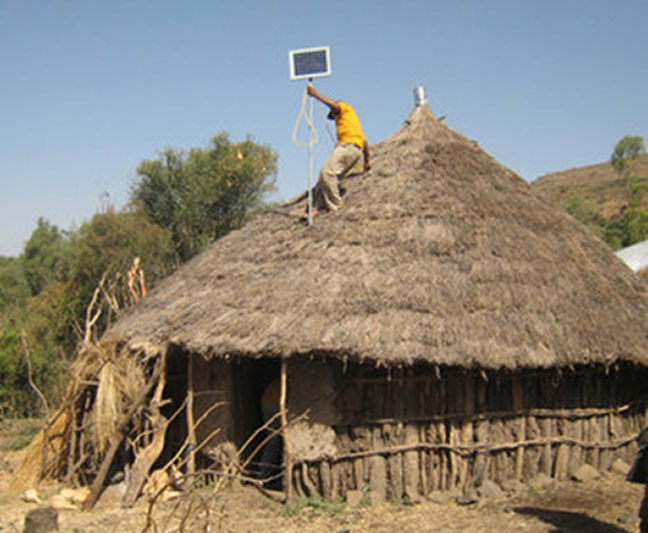 "Ms Muthamia"
Meet a woman Ms Muthamia who has three children. The older child is in school and has 
no alternative but to use a noisy generator to provide lighting. This obviously disturbs the child's concentration and also has to do with fewer hours of study because for the family cost of running the generator is a factor. This is a story replicated in many homes. Some whom are not as able have to use locally made lighters which use the fossil fuels but poses risks to health and safety.
A cheap and clean energy source that the solar home systems will bring to the resident of this village homes will be a big step towards a better life sparing some coins for other much needed household needs like medical, education and farming.